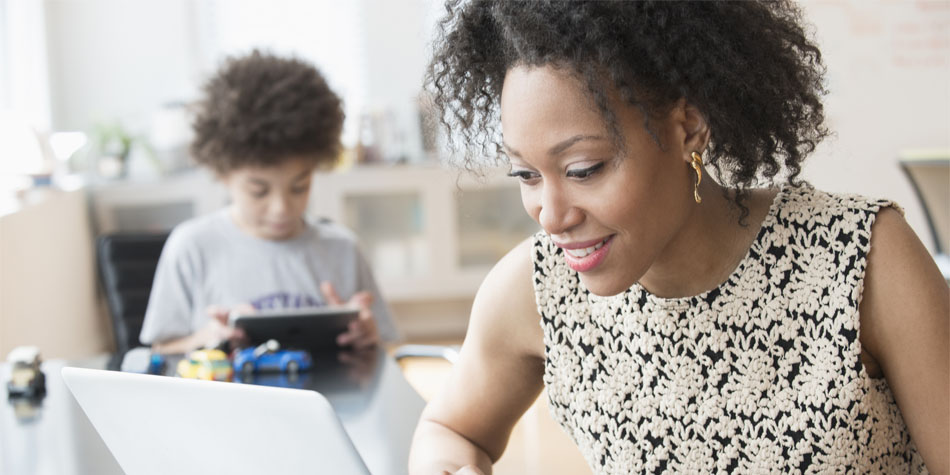 It's time to reframe how you think about your annual trip to the gynecologist. While many women do not look forward to their yearly pelvic exam, this appointment is much more than that—it's a time dedicated to you and your wellness.
"Women are incredible beings. We have an unbelievable capacity to give and serve our families, jobs and communities, but sometimes we forget to take care of ourselves," says Dr. Marlena Halstead, an Obstetrician/Gynecologist at Chippenham Hospital in Richmond, Virginia. "Well-woman visits are a critical touchpoint where we can focus specifically on health and wellness."
The well-woman visit is an important opportunity to address health needs or concerns with your doctor, including pelvic pain, incontinence, irregular periods, contraceptive needs, sexual health concerns and many other factors that contribute to your overall health. Dr. Halstead stresses the importance of being open and honest with your provider to get the most out of your visit: "Whether your concern is your sexual health, bleeding pattern, family history or just regarding routine screening, these visits can be extremely informative and helpful in optimizing and maintaining a healthy lifestyle."
And for most women, the visit is free; annual well-woman visits are considered a preventive measure and covered at no cost under most insurance providers.
What to expect at a well-woman visit
What to expect at a well-woman visit This visit is essentially a checkup. Your doctor will start by asking you questions related to your health, covering topics such as:
Personal and family health history
Mental health history, including anxiety and depression
Sexual health and relationships
Eating and exercise habits
Alcohol and other substance use
This is a good time to bring up any of your own questions or concerns: birth control options, sexually transmitted diseases (STDs), menopause, preparing for pregnancy or other issues you would like to address.
Next, your doctor will perform a physical exam. Your age, sexual history and medical history will determine which screenings and exams you need during your visit. These may include:
Breast exam – to check breast lumps, skin changes or any irregularities
(Optional) Kidney and liver screening – to check on kidney and liver functions, thyroid disease and diabetes
Pelvic exam – to survey reproductive organs, ovaries, uterus and cervix. Including a:

Pap smear every 2-3 years, depending on age and previous results
Sexually transmitted disease (STD) screening

Physical exam – to measure blood pressure, pulse and weight
You can also receive many other screenings free of charge at this appointment, including blood pressure, cholesterol, colorectal cancer and osteoporosis. Talk to your doctor about which screenings are right for you.
Don't put off scheduling your well-woman visit
Every woman should attend a well-woman visit every year. The screenings and services provided can help you get the answers you need to improve your own health and wellbeing and identify problems early, such as heart disease or cervical cancer. In fact, according to the National Cancer Institute, regular Pap smears lower the number of new cervical cancers and deaths by more than 80%, and the survival rate increases exponentially for cervical and ovarian cancer when caught early.
Don't put off prioritizing your health. If it has been more than 12 months since your last well-woman visit, schedule an appointment with your provider today.