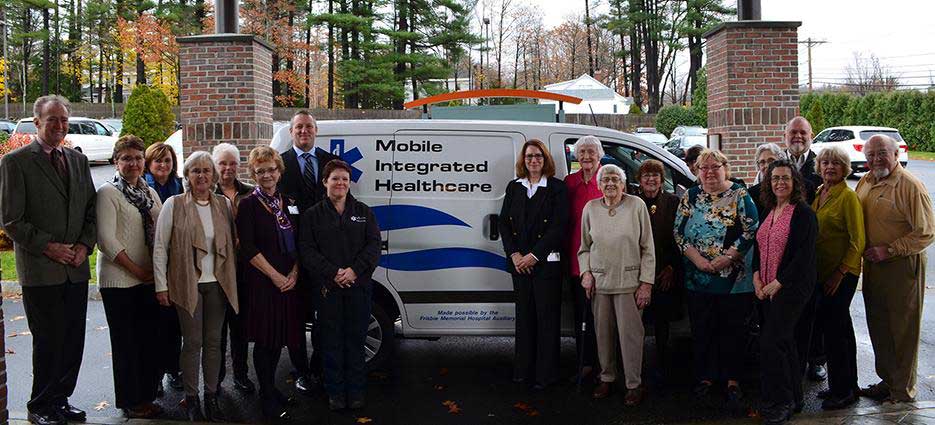 FMH Auxiliary makes a donation to be used to purchase a van for the Mobile Integrated Healthcare Program.
Volunteer Opportunities
Volunteering at Frisbie Memorial Hospital can be a very rewarding experience. Volunteers play a key role by providing extra support to hospital services. As a result, volunteers add to the QUALITY of healthcare at Frisbie by helping patients, their families, hospital staff, and the community at-large.
If you are interested in becoming a Frisbie Memorial Hospital volunteer, please complete our volunteer application form.
Or, to learn more about our program, please contact Joanne Livingston, Director of Volunteer Services at (603) 330-8979, or by email.