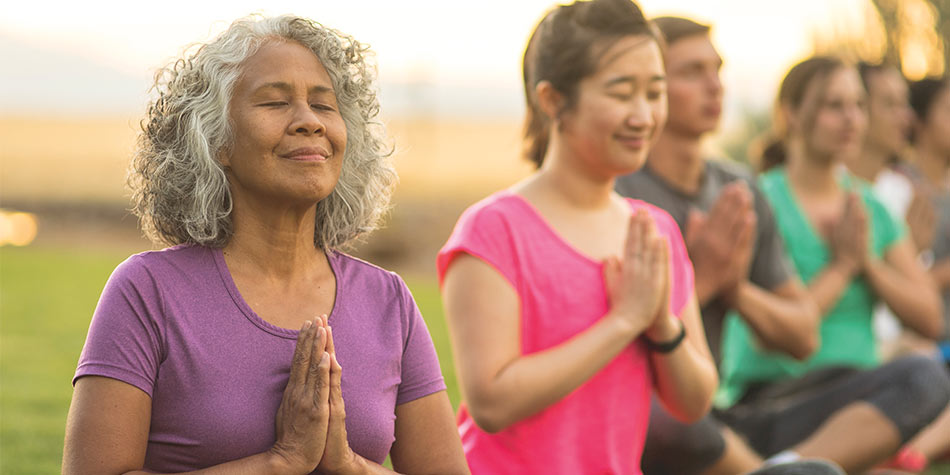 Although cervical cancer is one of the most preventable diseases, it still affects many women in the United States today. The American Cancer Society estimates doctors will diagnose 13,800 new cases in 2020, with the average woman being 50-years-old at the time of diagnosis.
Continuing cervical cancer screenings throughout adulthood is one of the most important steps you can take in lowering your risk for cervical cancer. It's also critical that these screenings include tests for the human papillomavirus (HPV) because certain types of HPV can significantly increase a woman's risk of cancer.
Here are some of the screening essentials women of every age should know.
HPV 101
There are more than 150 different types of HPV. It's spread through skin-to-skin contact, including through sexual intercourse. HPV is the most commonly transmitted sexually transmitted infection (STI) in the United States.
Most types of HPV are harmless. Many people who become infected with HPV fight off the virus naturally with their immune systems. However, certain high-risk types of HPV can cause cervical lesions that can turn into cancer if left untreated.
While HPV is most often associated with cervical cancer, it can also increase the risk for cancers of the throat, anus, penis, vagina, and vulva.
Screening for HPV
Most cervical cancer screenings include a Pap test, which checks for signs of cancer on the cervix. However, Pap tests can't detect HPV.
If your Pap test comes back with abnormal results, your doctor may recommend an HPV test. An HPV test can show whether you have a high-risk type of HPV that's more likely to cause cancer. Finding out if you have HPV can help you and your doctor create a prevention plan that fits your health needs. This plan may include more regular screenings to help find any possible cancers at an earlier, more treatable stage.
In some cases, your doctor can do an HPV test alone (also called a primary HPV test), or your doctor may combine it with a Pap test (also called a co-test).
The general guidelines for cervical cancer screening include:
Women ages 21-29 should undergo a Pap test every three years.
Women ages 30-65 should undergo a Pap test and HPV testing every five years (co-test) or a Pap test alone every three years.
Women older than 65 can stop testing if they've had normal results for the last 10 years.
Keep in mind that every woman has different risk factors and screening preferences. Make sure to talk to your doctor about your health history and how often you should undergo cervical cancer and HPV screening.
The HPV vaccine
In recent years, the HPV vaccine has played a significant role in cancer prevention. Because it covers multiple strains of HPV, the vaccine can help prevent several HPV-related cancers, including cervical cancer.
The vaccine is only recommended for men, women, and children between ages 9 and 26. If you're older than 26, it's still important to encourage your children, grandchildren, or other young adults in your life to get vaccinated. Studies have shown the vaccine has nearly 100% success in protecting against HPV infections and pre-cancers caused by HPV.
Recommendations from the American Cancer Society include:
Children can start receiving the vaccine at age 9.
Both boys and girls should get the HPV vaccine regardless of sexual activity.
The vaccine is most effective if a child receives it between ages 9 and 12.
Make sure to talk to your doctor or pediatrician about the HPV vaccine to determine if it's right for you or your child.
Signs and symptoms of cervical cancer
Whether or not you receive the HPV vaccine, you still need to undergo regular cervical cancer screenings. Make sure you also talk to your doctor about any new or unusual symptoms you have, such as:
Pain during sexual intercourse
Pain in the pelvic area
Abnormal vaginal bleeding or discharge
Abnormal, heavy, or irregular menstruation
Screenings are safe
Don't avoid your annual cervical cancer screening because of the new coronavirus (COVID-19). We're committed to keeping you safe and healthy and are taking many steps to protect against COVID-19. Visit our coronavirus resource hub for more information on how we're working to keep you safe, so you can feel confident in getting the care you need.
If you need a primary care physician or OB/GYN to help manage your health and screenings, visit our online physician directory to find a doctor and schedule an appointment.