Visits from friends and relatives can make a patient's hospital stay more enjoyable. Below is information about hospital visitation policies as well as hospital amenities and services.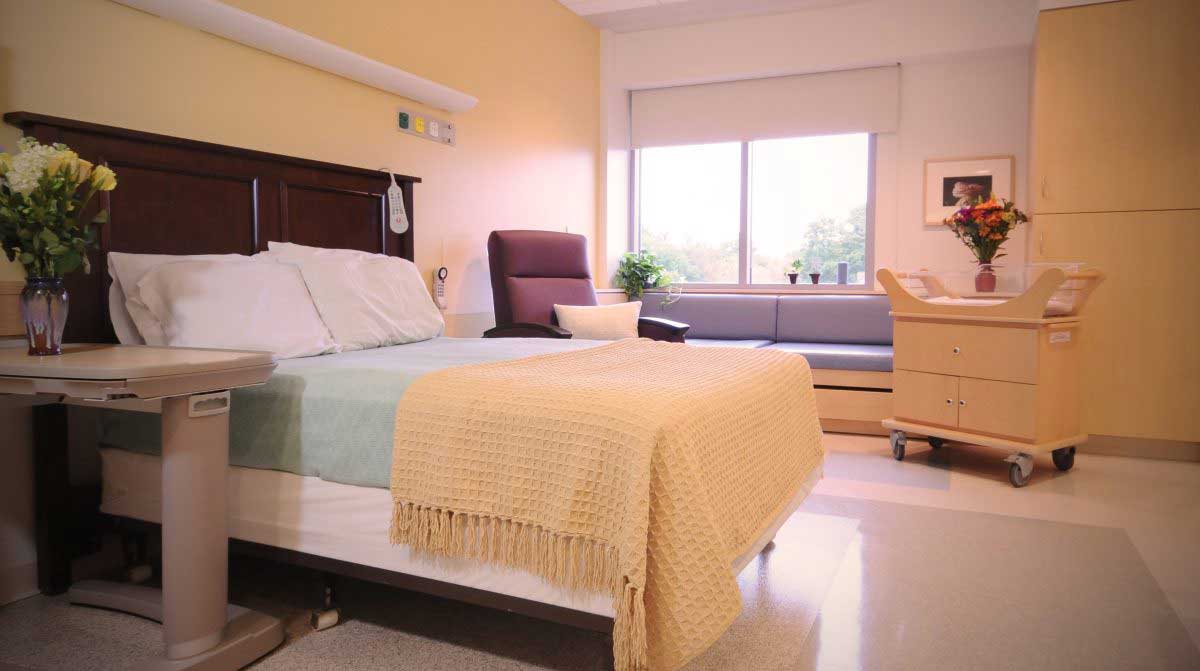 Inpatient Units and Visitation
Due to COVID-19, visitor restrictions are now in place.
View Frisbie Memorial Hospital's Updated Visitor Policy
Smoking Policy: Smoke-Free Campus
Frisbie Memorial Hospital maintains a smoke-free campus consistent with federal and state laws. Frisbie recognizes the health and safety risks of smoking and its responsibility to provide leadership and guidance in health promotion and provision of a safe and healthy environment for employees, patients, and visitors.
Smoking, including the use of electronic cigarettes (e-cigarettes) and chewing tobacco by all employees, patients, and visitors is prohibited in all areas of Frisbie and its medical practices including grounds, parking lots, and walkways.
Cafe
Visitors may dine in the Café during the following hours: Mon – Fri: 8:30am - 7pm and on weekends and holidays, 7am - 6:30pm.
Guest Meal Trays
Guest trays are available to a visiting family member if they would like to join you. To order a guest tray, contact the Guest Service Representative at extension 8599. The cost of the guest tray is $8.00 and payment can be made at the time of delivery.
Gift Shop
The Gift Shop is located adjacent to the First Floor Lobby and is open Mon – Fri: 9am - 4pm. The Gift Shop phone extension is 7955.
Vending Machines
Vending machines can be found:
adjacent to the Café
on the hospital's main corridor on the First Floor
in the Emergency Room entryway
Wireless Internet Access and Cellular Phones
Wireless Internet access is available to patients and visitors. Guess wireless allows patients and visitors to connect a laptop or other device with wireless capability for a designated period of time. Temporary wireless access requires a user name and password, which can be obtained by calling in to a hospital phone extension.
We recognize the value of cellular phones and other wireless devices as important communication tools. For patients, cell phones are allowed in patient rooms. Cell phone use for visitors is permitted in the main entrance lobby on the ground floor and patient waiting areas.
Resource Center
The Resource Center provides to patients and visitors a library of credible information about health conditions and community resources. The Resource Center is open Mon – Fri: 9am - 5pm and on weekends from 9am - 1pm.
Meditation Room
The Meditation Room provides a quiet space for visitors that wish to seek a place for thoughtful, meditative reflection. The Meditative Room is located across from the Gift Shop, adjacent to the First Floor Lobby.